Rail Corridor Walk and Eat Self Guided Singapore Tour
The rail corridor is now open from Jalan Kilang Barat (off Jalan Bukit Merah) via Ghim Moh to Hillview / Rail Mall. Various points of the trail are accessible by MRT and bus and there are excellent food places along the way for you to try. The length is about 10km. The walk should take about 2.5 hours. The distance markers given at each location is the distance to Woodlands.
The rail corridor map will show you how to get to the rail corridor. The rail corridor is flat and paved. One section from Jalan Anak Bukit to Rail Mall / Hillview can be soggy after heavy rain. As some parts have no shade, walking between 10am to 3pm is not recommended. Check the weather forecast to make sure it is not raining on the day of your walk. You can also check stall recommendations and whether the hawker centre is closed by visiting the respective hawker centre page. Do carry sufficient water. Enjoy the walk and food.
Rail Corridor Map
To find your present position

on the Rail Corridor Map, click gps_fixed on map. Needs permission.
(A) Jalan Kilang Barat (21.1km)
Nearby
At Jalan Bukit Merah, enter Jalan Kilang Barat. Walk 150m and at the bend, go UNDER the overhead bridge to enter the trail.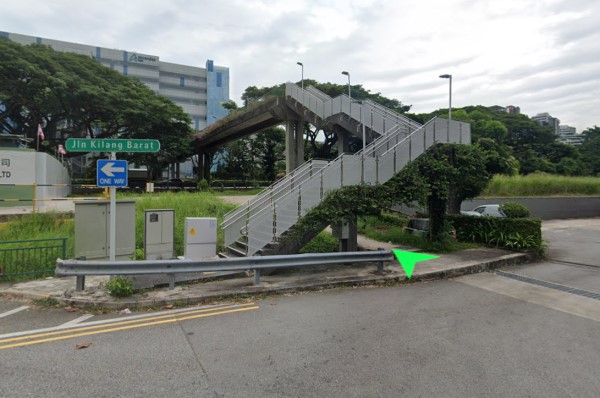 (B) Tanglin Halt (18.5km)
Nearby
(C) Ghim Moh (17.3km)
Nearby
There are two entrances
1. Exit Bouna Vista MRT station using the underpass to Ghim Moh. After the underpass, there is a path that leads to the trail.
2. At the overhead bridge across North Buona Vista Road, exit from the center stairs. A short distance you will see a path leading to the trail.
(D) Bukit Timah Railway Station (14km)
Nearby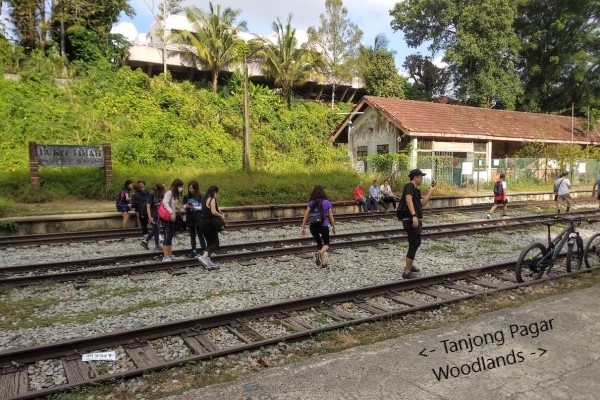 (E) Jalan Anak Bukit (13.3km)
Nearby
At the exit, you will see the bus stop, overhead bridge and Bukit Timah Plaza.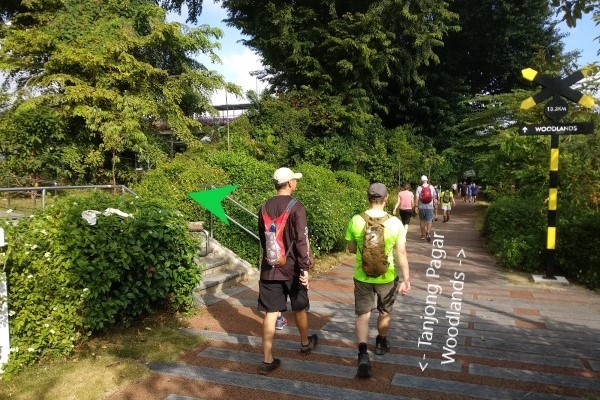 (F) Hindhede Drive (12.5km)
Nearby
At the exit, continue walking along Hindhede Drive and you will arrive at the Bukit Timah Nature Reserve Visitor Centre (100m).
1. Exit by Steps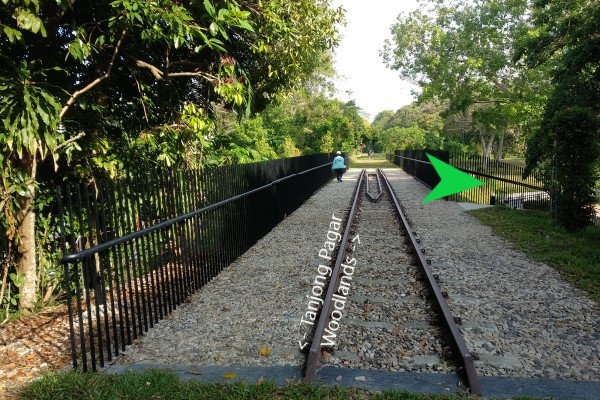 2. Exit by Ramp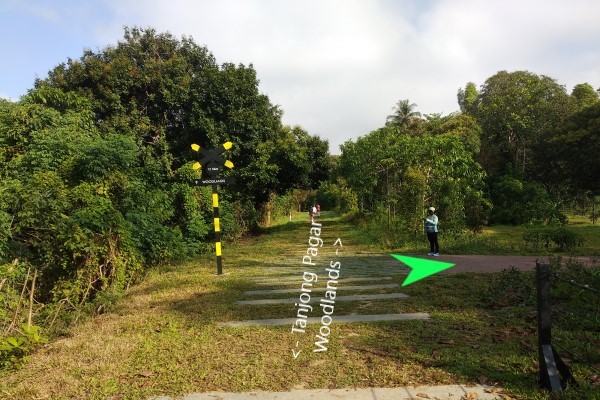 (G) Rail Mall / Hillview (11km)
Nearby
At the exit you will see Rail Mall in front of you.
Join in the discussion